DISCOVER THE VISTAFOLIA® ARTIFICIAL GREEN WALL PANEL SYSTEM
Whether you're looking for a low-maintenance feature wall for your backyard or are working on a large-scale commercial project, Vistafolia® artificial green wall panels. 
Vistafolia® creates the most realistic artificial green wall panels that are packed with lush, varied foliage for a naturalistic, customizable look. Thanks to our unique 3-panel system, you can expect beautiful seamless coverage with no join lines or repeated patterns. Get the vibrant vertical garden you want – no water required.
Vertically Green's mission is dedicated to representing VistaFolia's artificial green wall panel system in the United States. Green Roof Solutions, our primary company, was the first US distributor for VistaFolia, the leading artificial green wall manufacturer.
Our founder established a vision four years ago to find the highest-quality, most-realistic artificial green wall system to use in situations where living green walls are not possible. Our vision has become a reality thanks to Vistafolia green wall panels. Let our vision guide your next green wall project!
ULTRA-REALISTIC
The gold-standard in artificial green wall panels. Each panel is packed with lush, varied foliage for a beautiful, natural look. Worried about patterning? Don't be! Our 3-panel system ensures that everything blends seamlessly.
DURABLE + LONG-LASTING
Our artificial green wall panels are designed to withstand even the harshest environments. With industry-leading UV, fire, and freeze-thaw certifications, you'd be hard pressed to find an artificial green wall as tough as ours.
FULLY CUSTOMISABLE
The sky is the limit with Vistafolia! Easily trim the panels to fit custom dimensions, personalize the foliage mix by choosing from our range of color and texture boxes, or even add a sign if you'd like.
EASY TO INSTALL
The Vistafolia Fixing System was specially created to guarantee a quick and painless installation process. It also allows you to remove and remount panels with ease.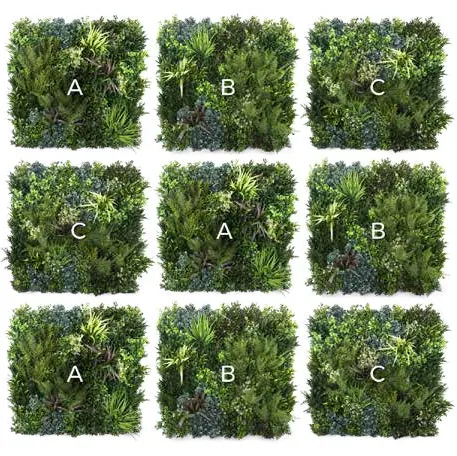 3-Panel Green Wall Solution
Our 3-panel solution combines our A, B and C panels for randomised foliage placement. This means there's no repetitive patterns.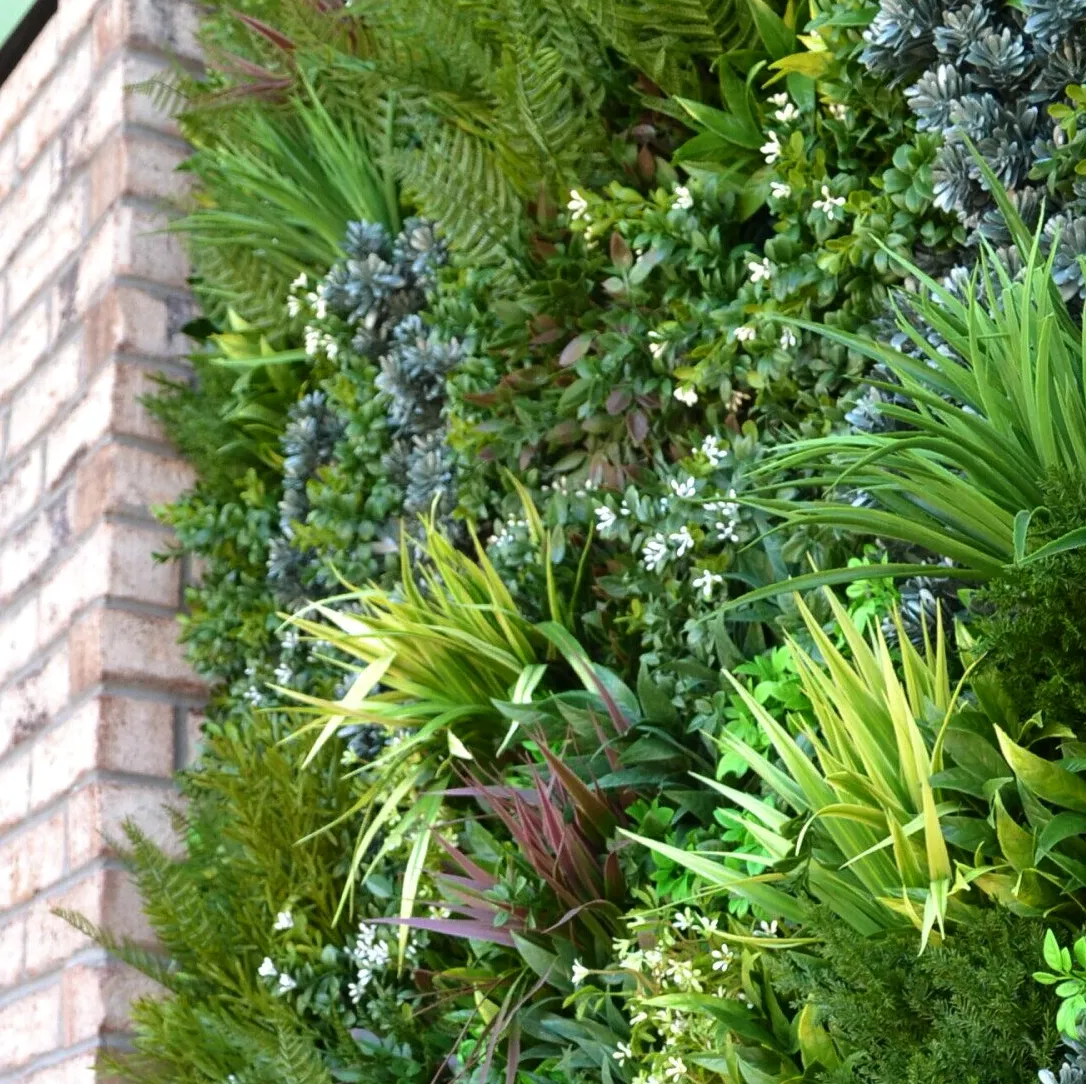 VIBRANT NATURAL COLORS
We pride ourselves on our hyper-detailed artificial foliage. Each of our panels are packed with lush greenery and splashes of vibrant colours.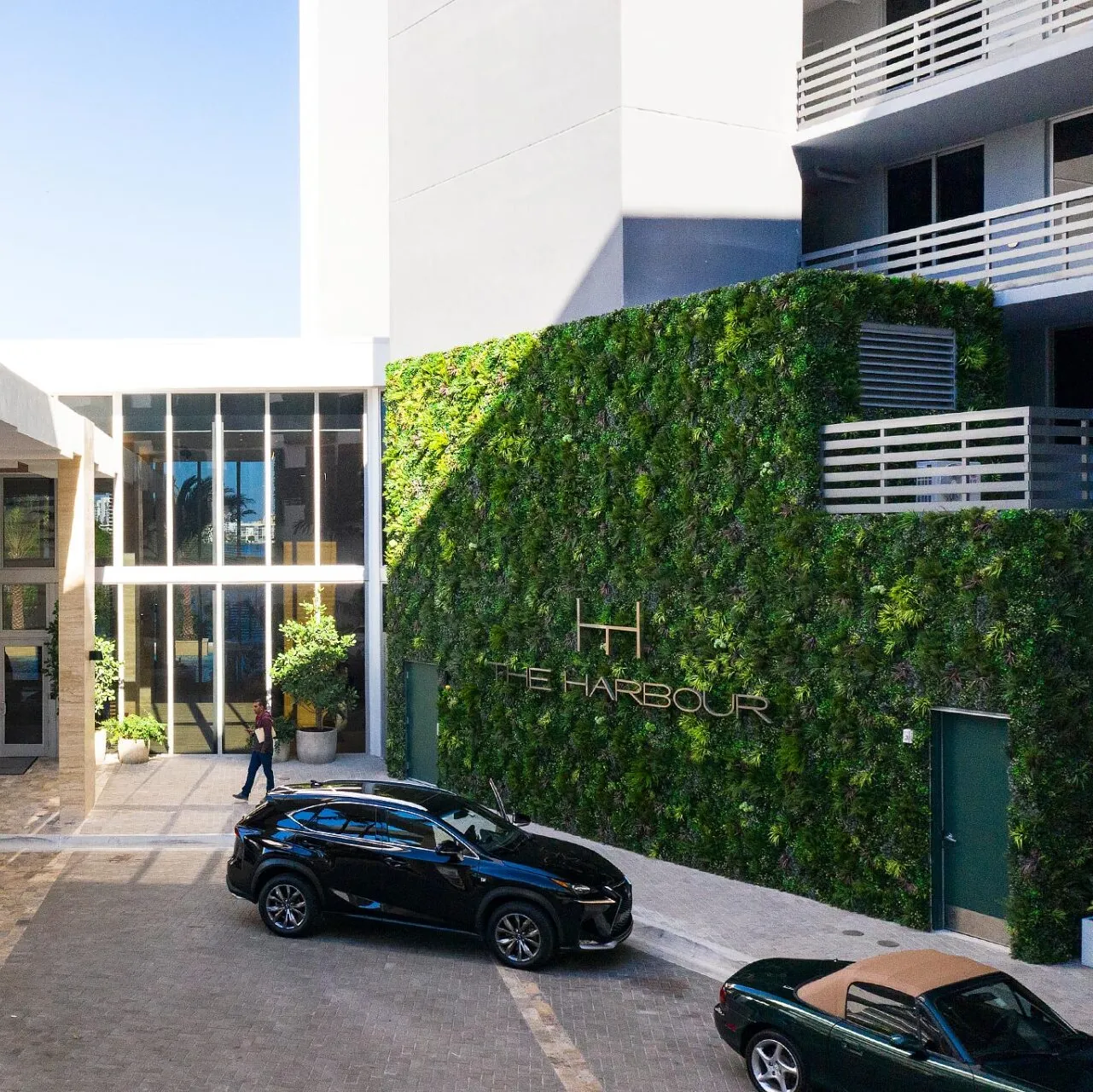 NO PATTERNING OR JOIN LINES
Our panels seamlessly interconnect, and due to the varying patterns and compact planting, you will never see visible join lines or squares.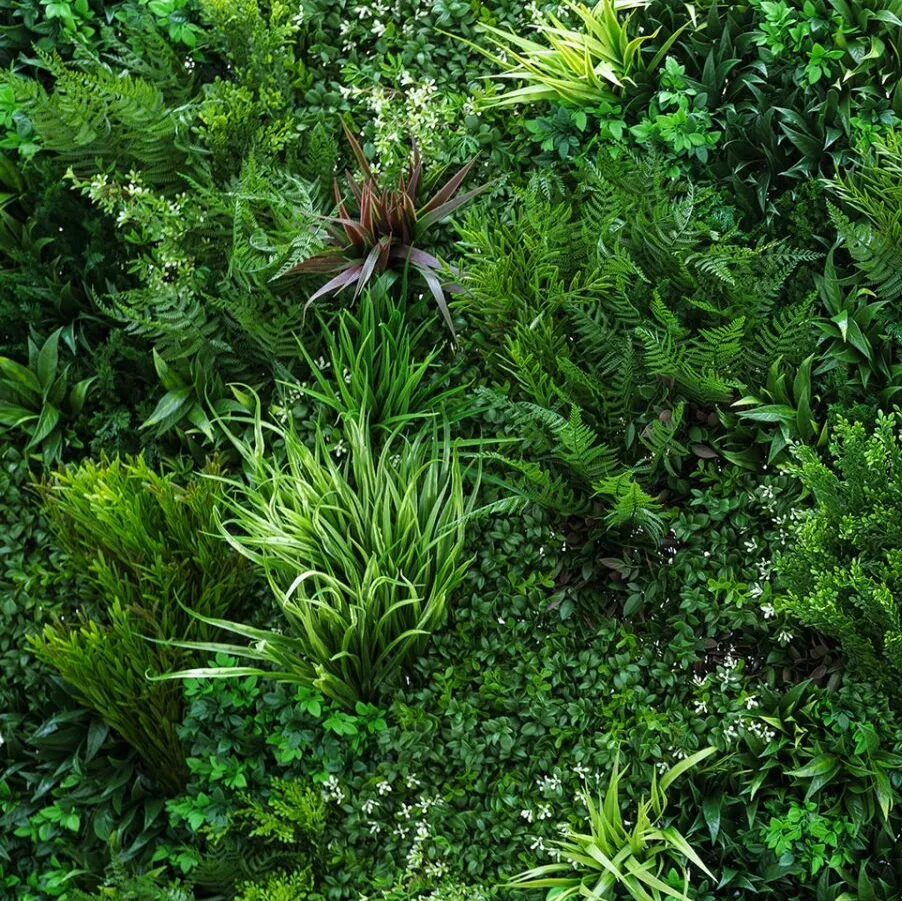 DIFFERENT VARIETIES & TEXTURES
To ensure a rich tapestry of texture, there are 72 lush plants per panel and 16 different varieties of plant included – all varying in height.
Artificial green wall
Panel System Process
Contact our office for a quote! We need to know a few details about your project and we will be able to give you a detailed quote.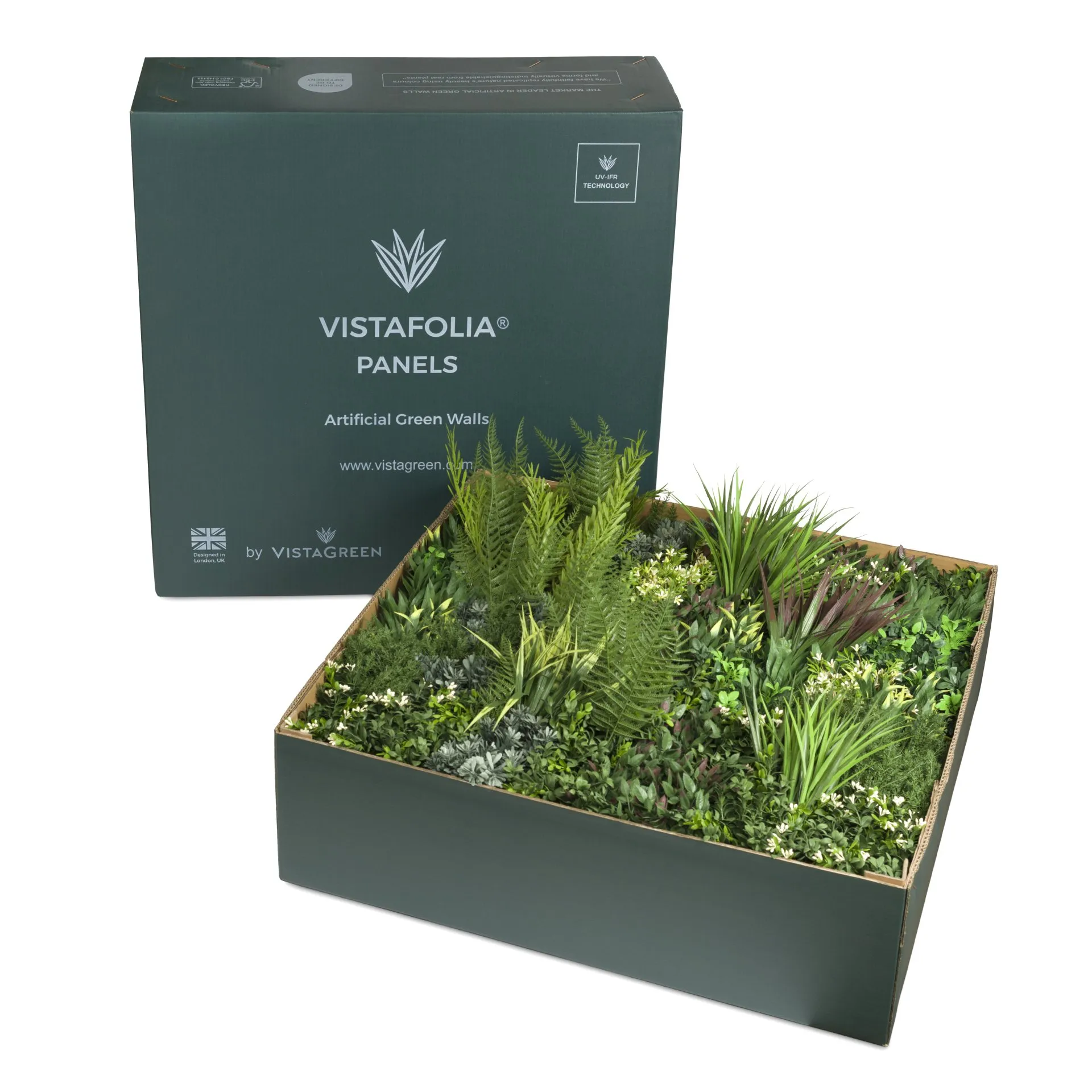 3 Panels Per Box
16 PLANT VARIETIES
72 PLANTS PER PANEL

Each box of VistaFolia Artificial Living Wall Panels includes: Three Signature Panels Marked A, B, and C with a different foliage arrangement per green wall panel.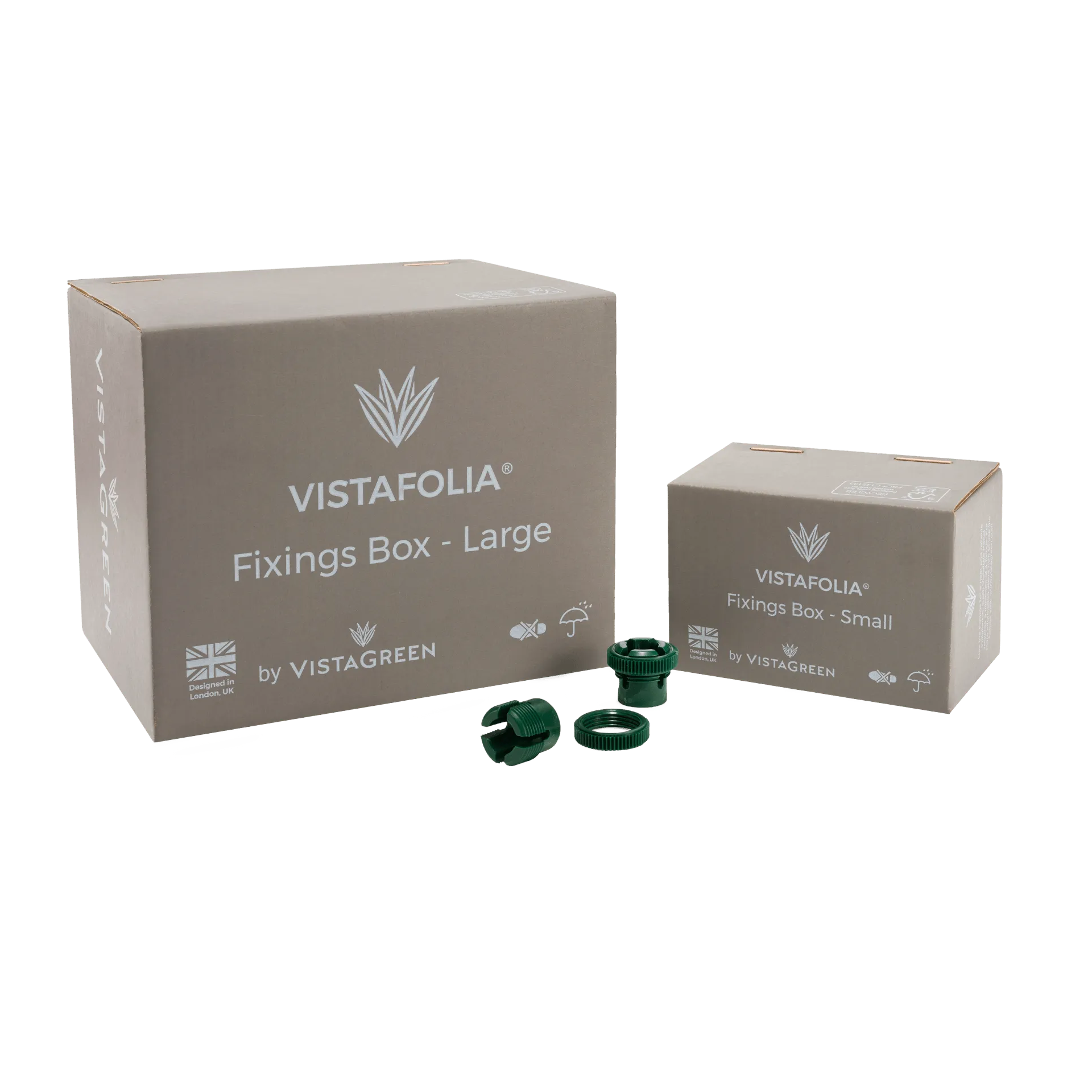 Fixing System
STRESS-FREE INSTALLATION

The anchors used for mounting the panels are called fixings. Each full panel requires 4 fixings, and we can help you figure out exactly how many you'll need.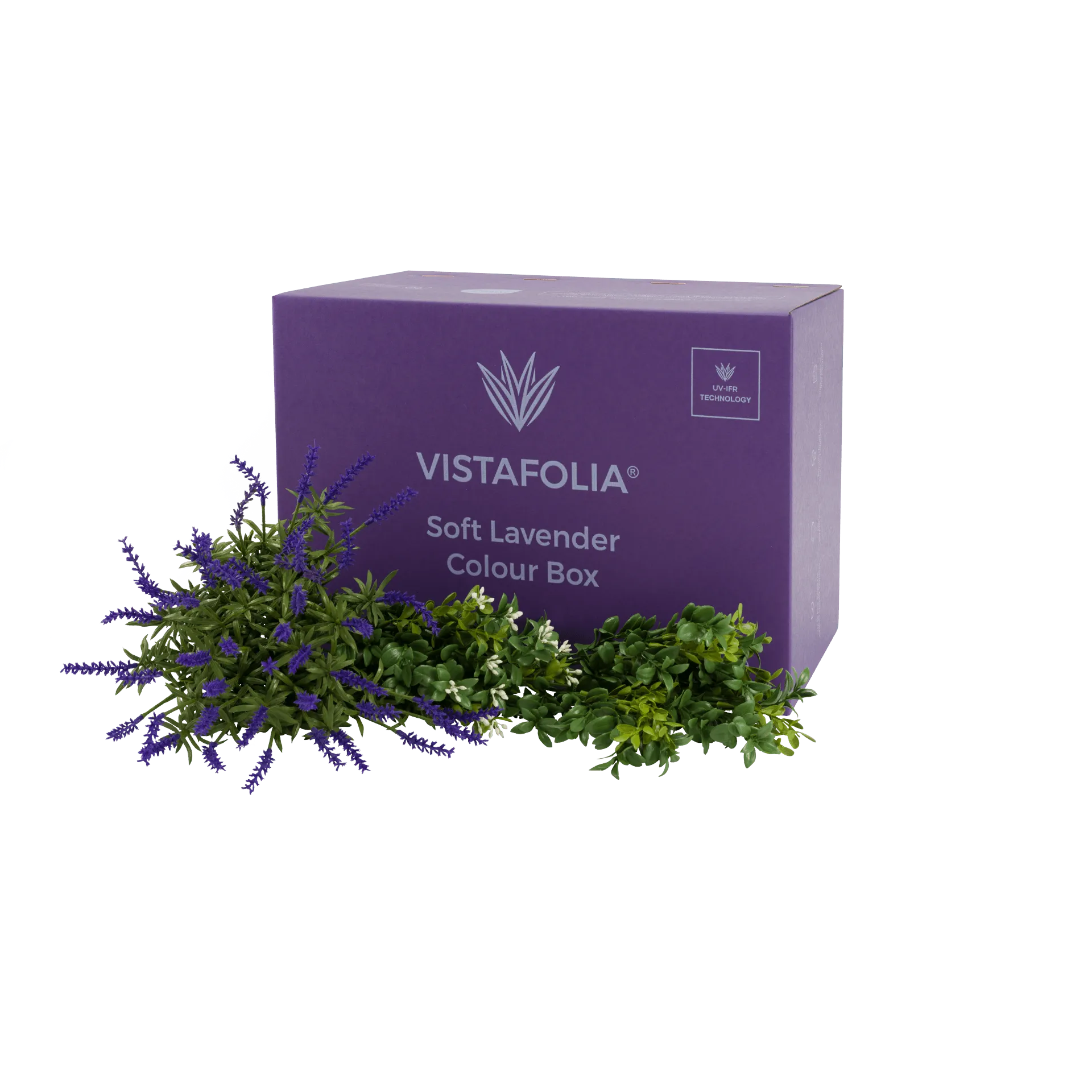 Finishing Foliage
CUSTOMIZE TO YOUR TASTE

Add a pop of color or some additional texture using foliage from our color and texture boxes. Simply slot the plants into your wall and affix with the included zip ties.


PERFECT FOR BUSINESS AND RESIDENTIAL PROJECTS
ULTRA-REALISTIC FOLIAGE
" To create a truly stunning, life-like artificial vertical garden, you need a solution that's ultra-detailed, provides seamless coverage, and is fully customisable to your needs. "
RENOVATION/ RESTORATION
Hight quality artificial green walls are becoming increasingly popular in commercial design from build out to renovation and restoration.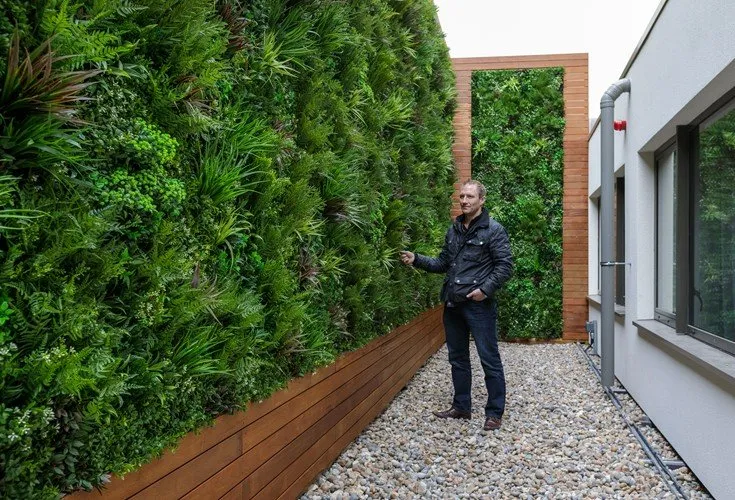 VISUAL SCREENING
Business is turning to artificial green walls indoors and outdoors for maintenance-free visual screening of HVAC, and other equipment and waste removal areas as well as privacy screening & biophilic design.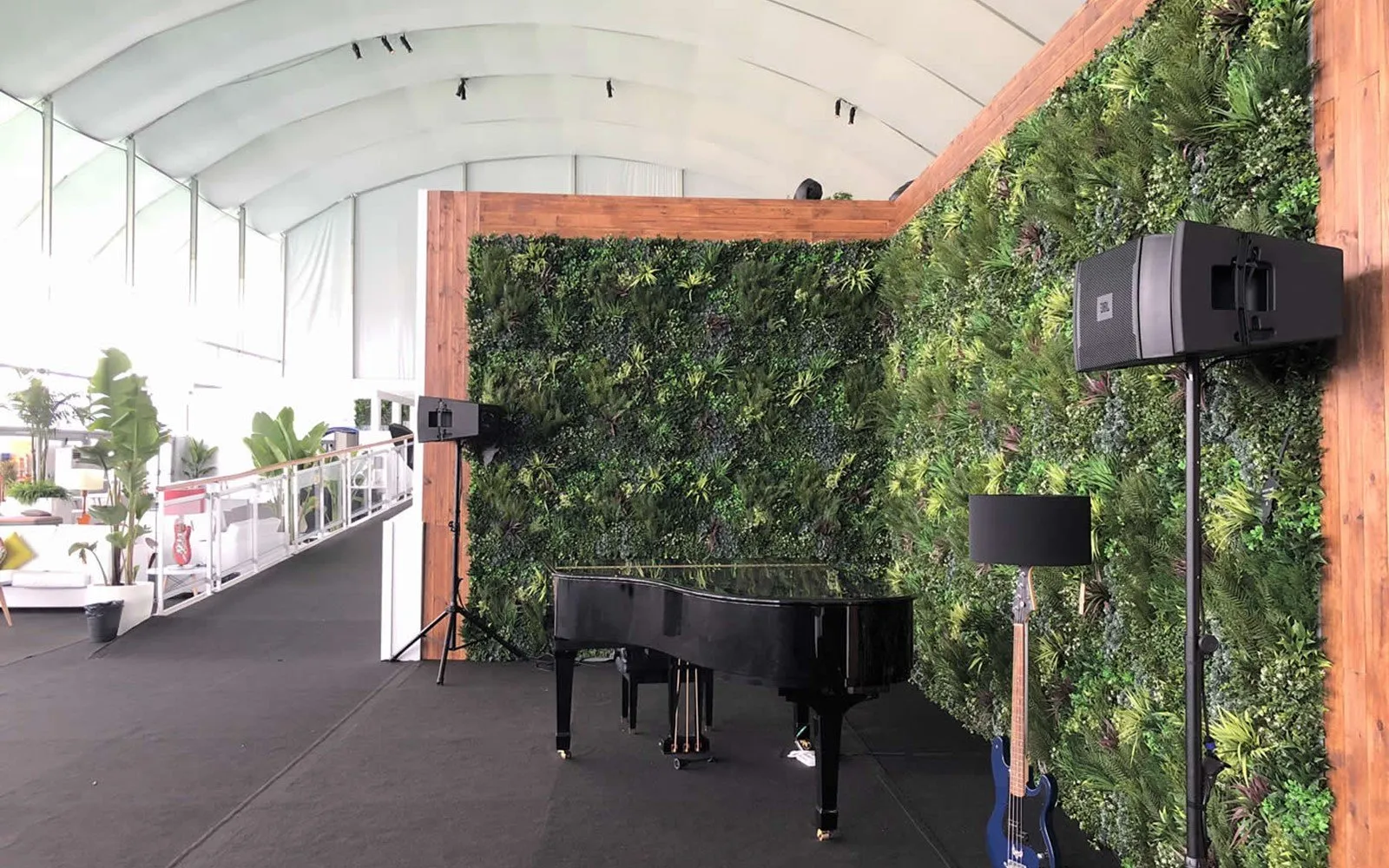 SOUND IMPROVEMENT
VistaFolia by VistaGreen green wall panels are good at reducing background noise as they act as sound-absorbing material — no matter if the sound is coming from outside, or if you're the one who's making it.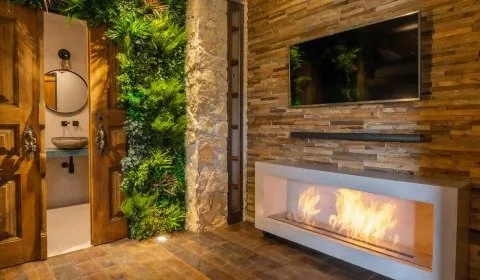 HEALTH & WELL BEING
Indoor artificial green wall installation is on the rise for all of the intrinsic benefits associated with biophilic design. Even photos of greenery have health benefits.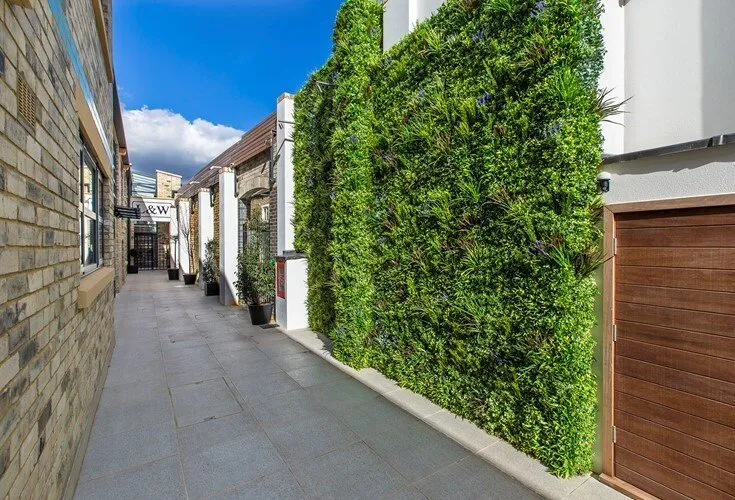 ENERGY EFFICIENCY
Outdoor artificial green wall application.
REDUCED MAINTENANCE COSTS
Indoor artificial green wall for biophilic office design.
The ground-breaking privacy screen, Foliascreen, featuring Vistafolia's artificial green wall panels, can be used in whatever way you would like to utilize them as a green wall partition. Whether that is creating small booths to obtain privacy for calls or dividing a large open space into social breakout areas; that can all be done in a swivel.