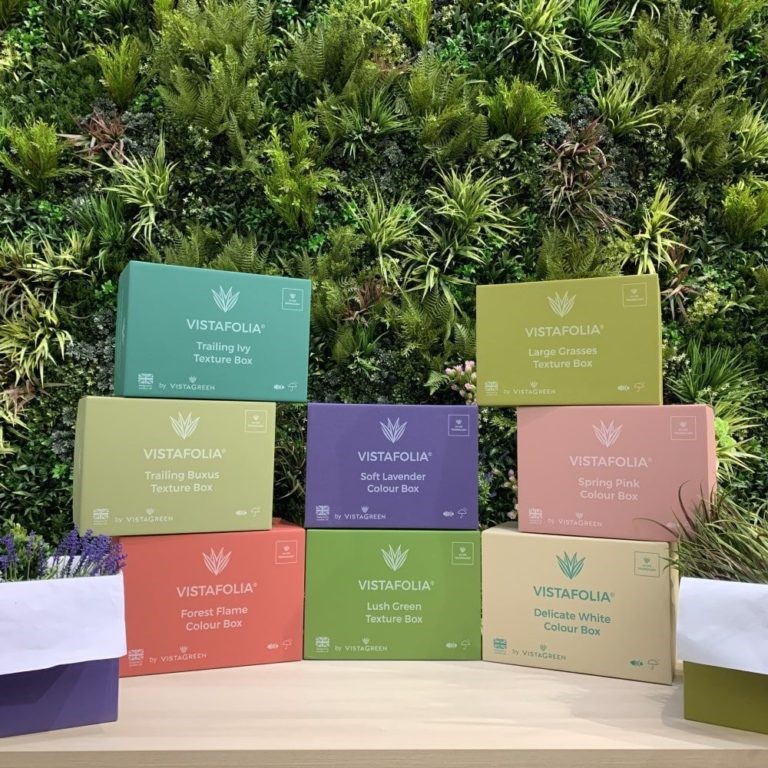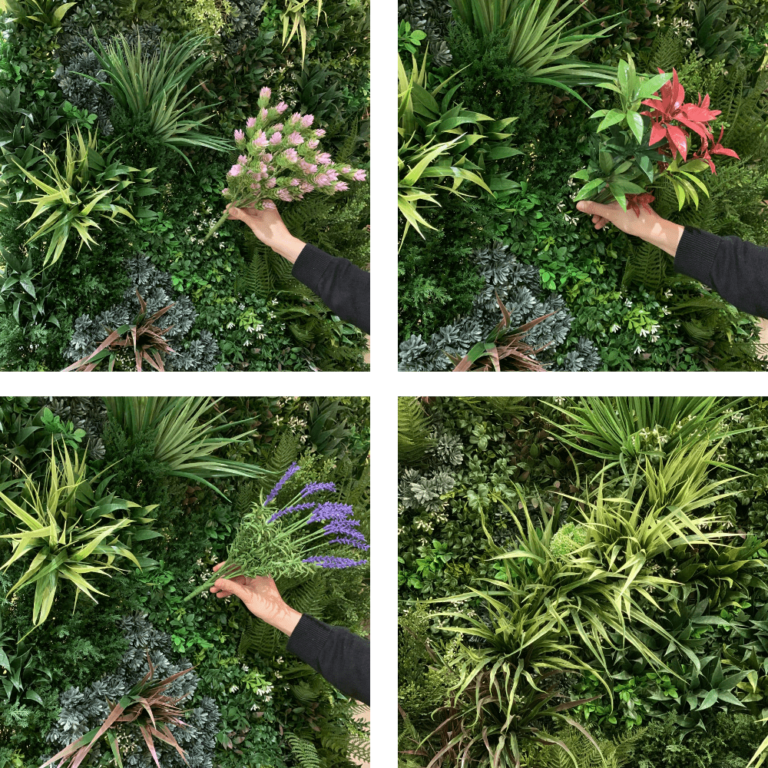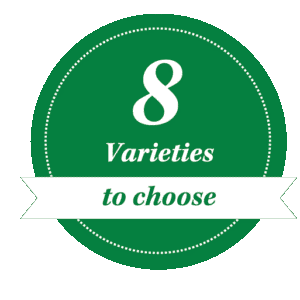 NO PATTERNING OR JOIN LINES
Our panels seamlessly interconnect, and due to the varying patterns and compact planting, you will never see visible join lines or squares.
VISTAFOLIA®
Color Boxes
Add a splash of color to your wall with Vistafolia® Color Boxes. Whether you want fresh, delicate blossoms or vibrant, fiery red flora, you can get the look you desire.

Each Color Box contains enough plants to personalize 8-10 Vistafolia panels. Panels are manufactures to ISO 9001 Standards and include a 5-year warranty.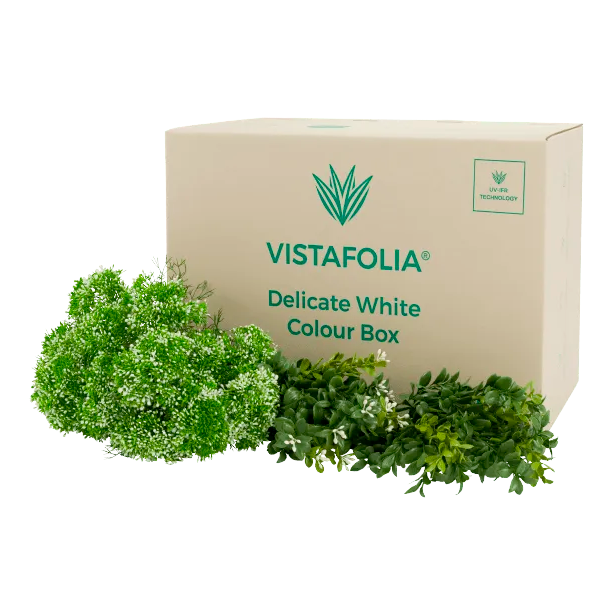 Delicate White Color Box
Pleasing bunches of white buds add a subtle, delicate look. Evocative of Queen Anne's Lace.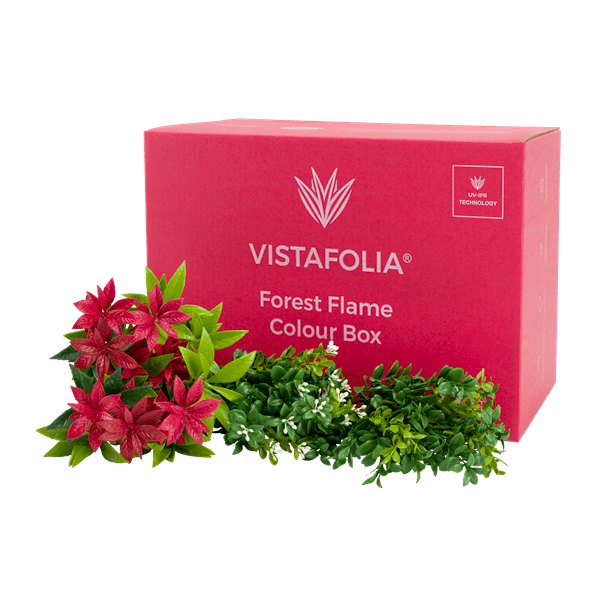 Forest Flame Color Box
These beautiful red flowers stand out beautifully against green foliage and add a vibrant, tropical feel.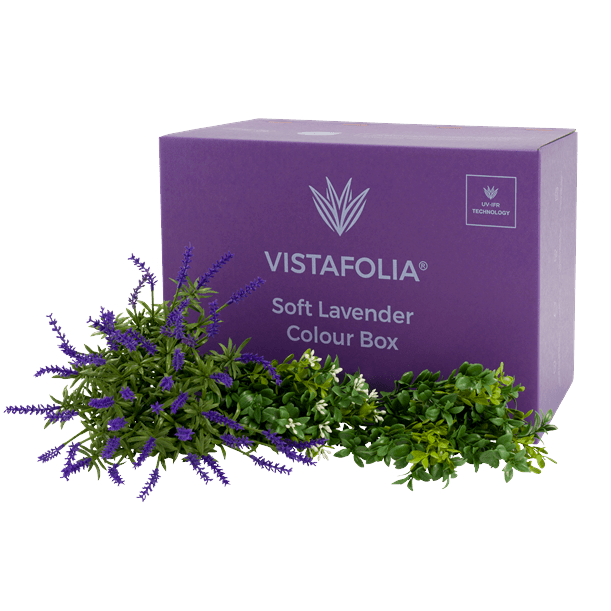 Soft Lavender Color Box
Sprigs of blue-violet lavender which are perfect for creating aura of serenity.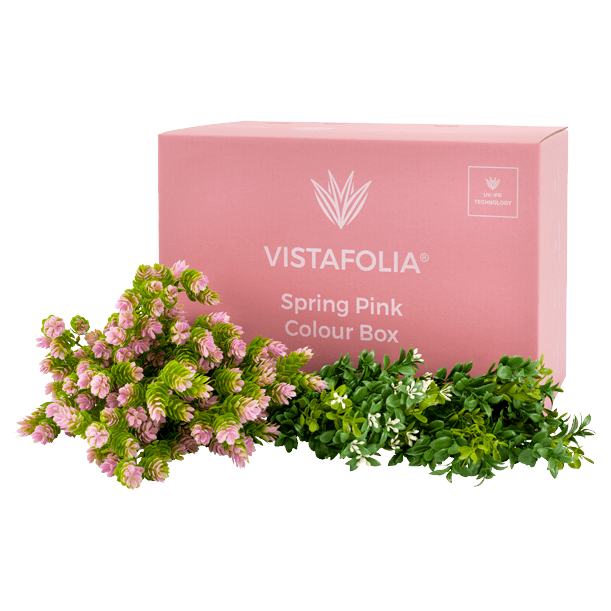 Spring Pink Color Box
Captivating pink blooms with tender green leaves. Ideal for spring, but wonderful year-round too.
VISTAFOLIA®
Texture Boxes Choices
Vistafolia® Texture Boxes add depth to your green wall panels. From wild grasses and earthy ferns to trailing ivy and buxus, install as much volume and dimension as you please.

Each Color Box contains enough plants to personalise 8 Vistafolia panels. Panels are manufactures to ISO 9001 Standards and include a 5-year warranty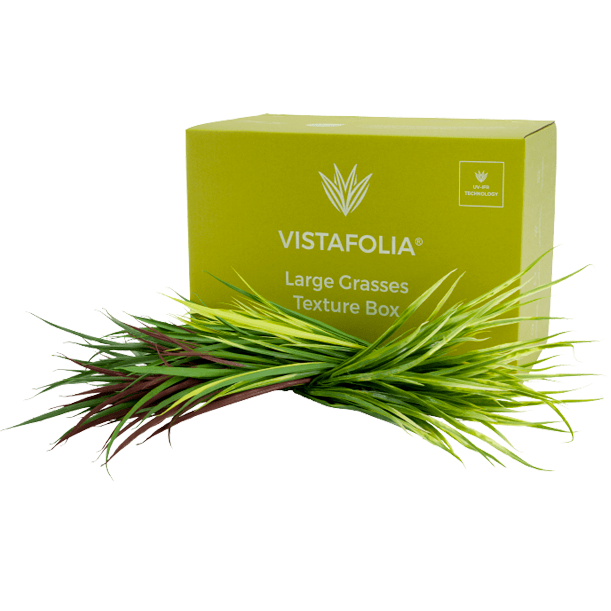 Large Grasses Texture Box
Large 18″ wild grasses, in shades of green, yellow and burgundy.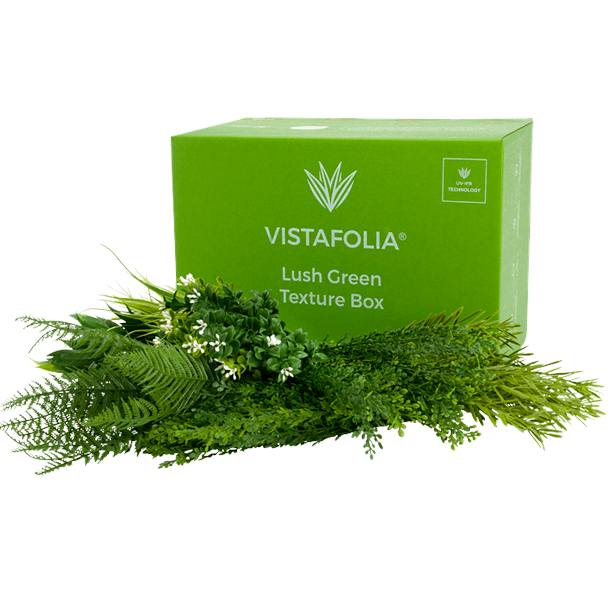 Lush Green Texture Box
A verdant mix of feathery ferns, leafy greenery, and delicate boxwood. Our most popular mix!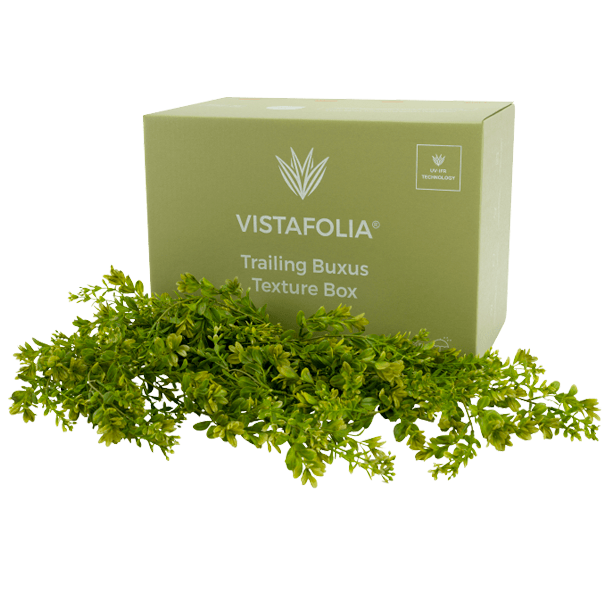 Trailing Buxus Texture Box
Graceful 24" trailing plants with delicate green leaves reminiscent of boxwood.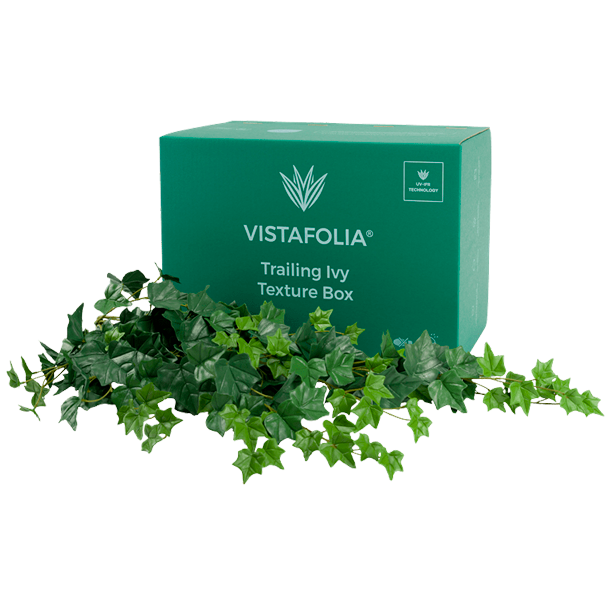 Trailing Ivy Texture Box
Elegant 24" ivy vines. Let them drape naturally, or arrange them to create a climbing effect.
VISTAFOLIA®
LOOSE ARTIFICIAL PLANTS FOR ANY APPLICATION
Our faux planting is only limited by your own creativity. The possibilities are endless, and the replica foliage can be suited to any purpose.

The color and texture boxes were initially intended on being additions to the green wall system, but they can also be used in planters + for different standalone faux greenery displays (see below)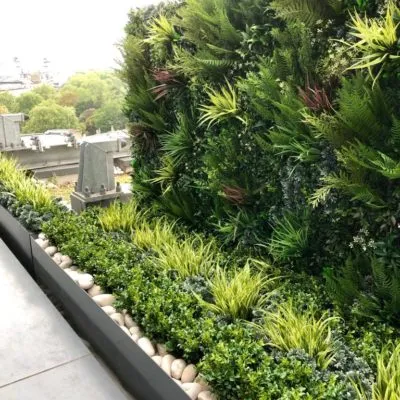 GARDENS & COURTYARDS
Let your imagination run wild and creative with our stunning range.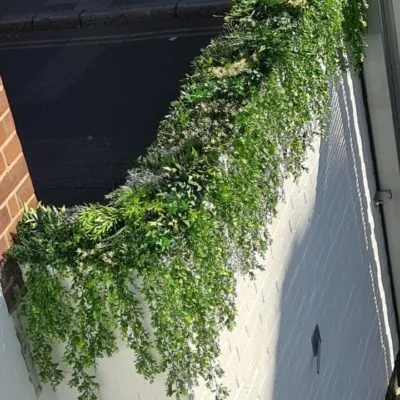 WALL & CEILING DISPLAYS
Soften wall edges and transform vertical space with trailing plants.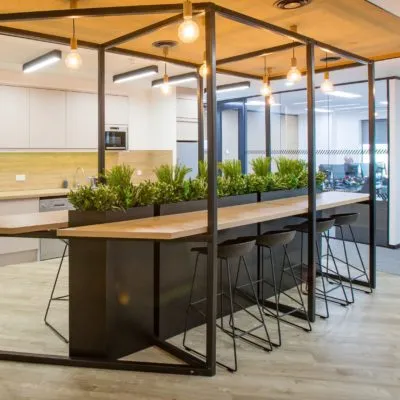 OFFICES & WORKPLACES
Bring the outside in with plenty of natural looking replica foliage.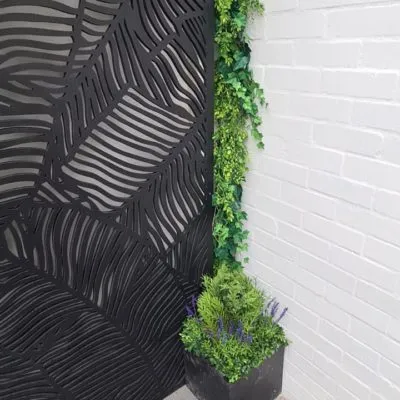 EXTERIOR PLANTS BEDS
Enjoy beautiful, lush bedding planting with virtually no maintenance.
VISTAFOLIA®
ARTIFICIAL PLANTS FOR PLANTERS AND POTS*
Unlike most artificial plants, Vistafolia's loose replica foliage doesn't come completely fixed in a pot or container. This offers you freedom to create the plant arrangements you want.

Get tired of your planters? No problem! You can easily rearrange, reuse and repot without getting your hands dirty.