Vistafolia®
Artificial Green Wall Panels
Ultra-realistic artificial foliage
5 year warranty
100% pure color pigments
Customizable
Suitable for all weather
Easy installation
No maintenance
ISO quality standards
REACH & ROHS tested
UV & IFR Technology
Discover the most realistic artificial green wall panels available on the market. Vistafolia® green wall panels help you to create a stunning vertical garden in your home or commercial premises – without the ongoing maintenance. Fully customizable in color, texture and shape, you can truly personalize your wall to your individual preferences. Achieve lush, vibrant green walls and screens that stand the test of time – no water required.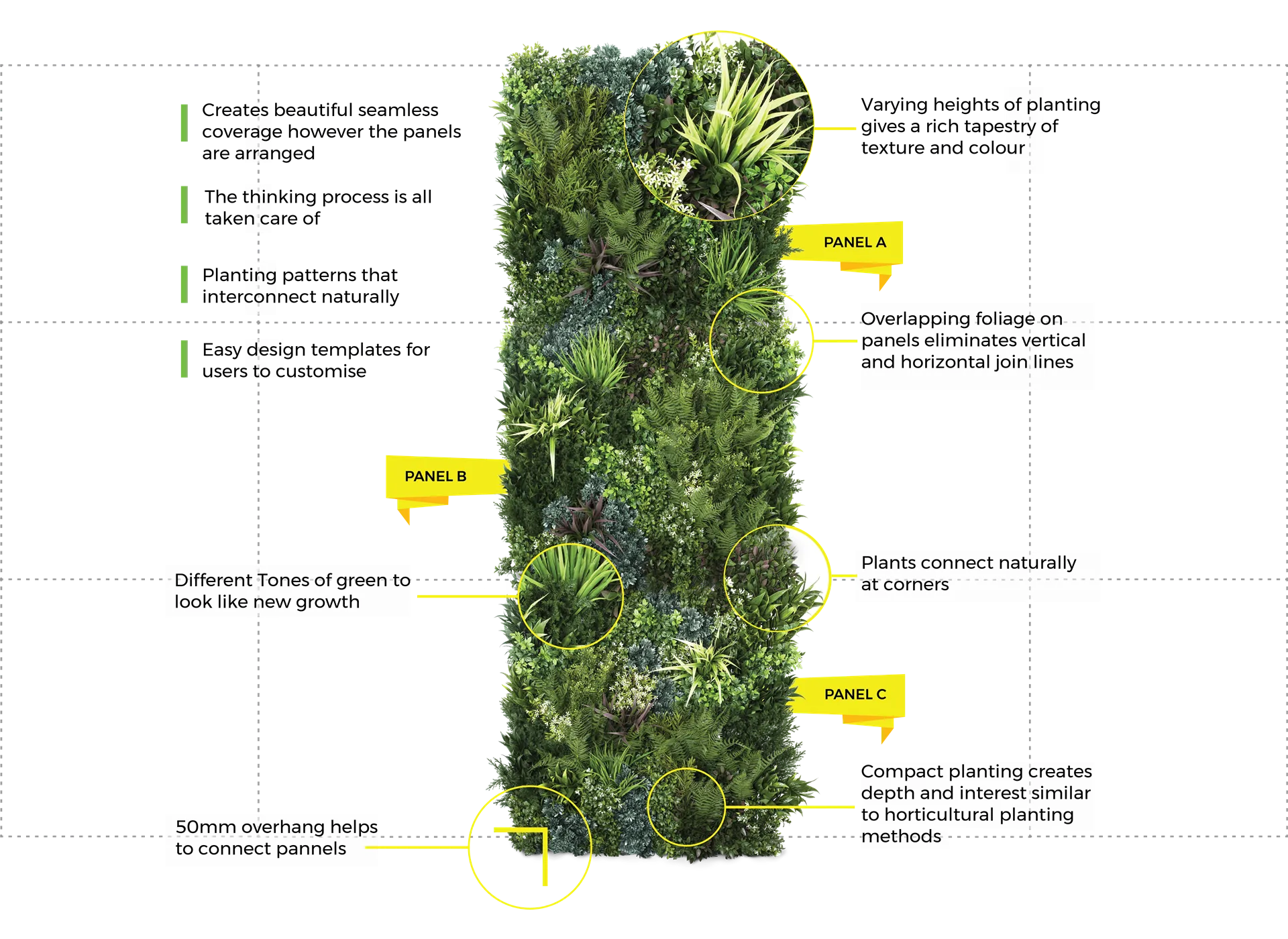 Vistafolia®
Artificial Green Wall Fixing System
Specially designed to make installation neat, quick, and reliable
Allows for panels to be removed and reattached easily for cleaning or moving.
100% pure color pigments
Ensures ideal panel placement
Totally invisible after installation
The simple and user-friendly Vistafolia Fixings System makes installation a breeze.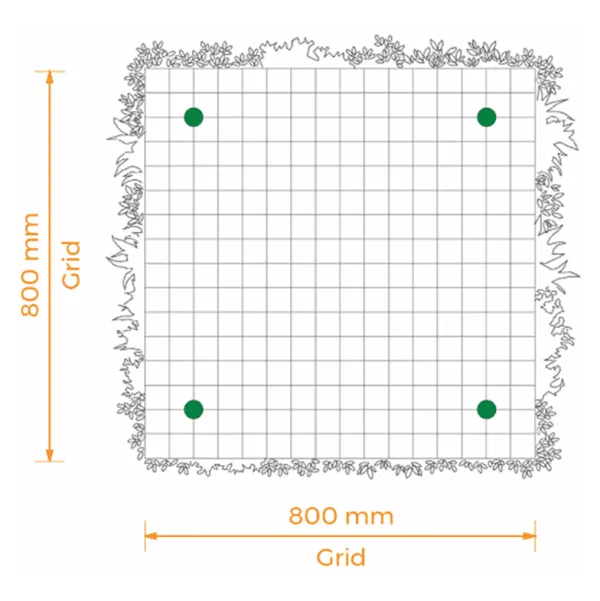 RECOMMENDED POSITIONS
Attach the fixing over a joint in the frame as seen above.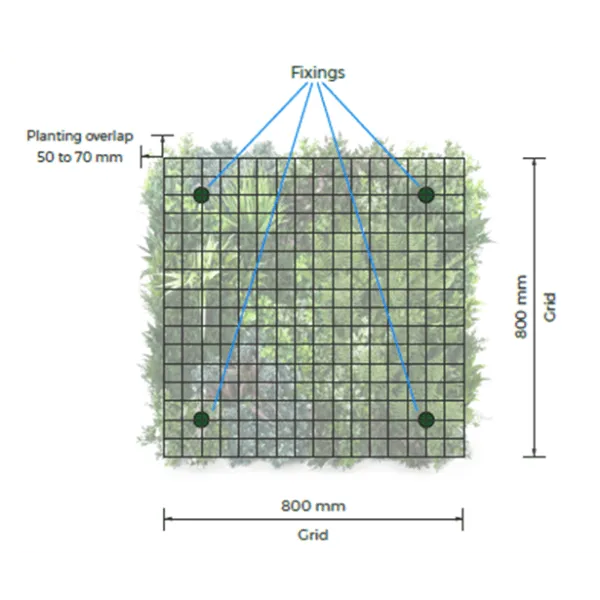 QUICK AND EASY
Can be used on almost any substrate with a wide variety of screws.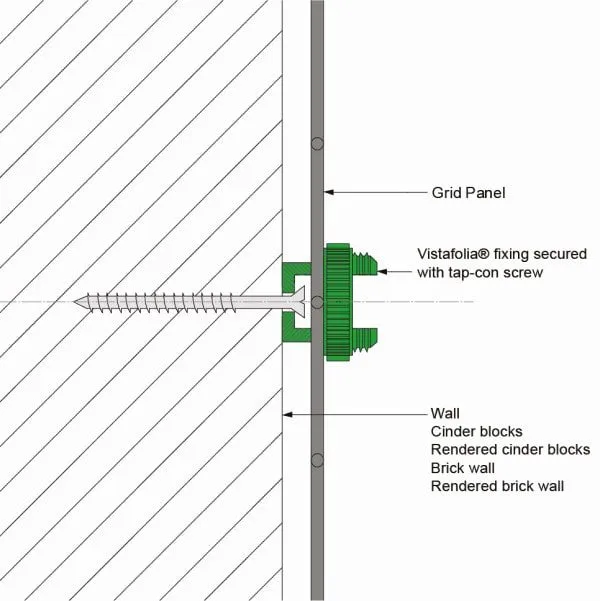 FIXING SYSTEM
Each Vistafolia green wall panel requires a minimum of 4 fixings. One fixing per corner.