PERFECT FOR BUSINESS AND RESIDENTIAL PROJECTS
ARTIFICIAL GREEN WALL APPLICATIONS
" To create a truly stunning, life-like artificial vertical garden, you need a green wall panel solution that's ultra-detailed, provides seamless coverage, and is fully customizable to your needs. "
RENOVATION/ RESTORATION
High-quality artificial green walls have become increasingly popular in commercial design, from new-builds to renovation and restoration.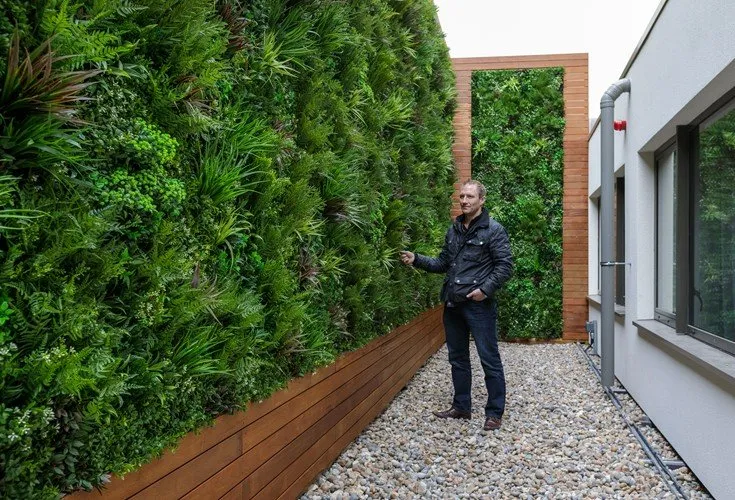 VISUAL SCREENING
Businesses are turning to artificial green walls both indoor and outdoor for maintenance-free visual screening of HVAC, waste removal areas and other unsightly equipment.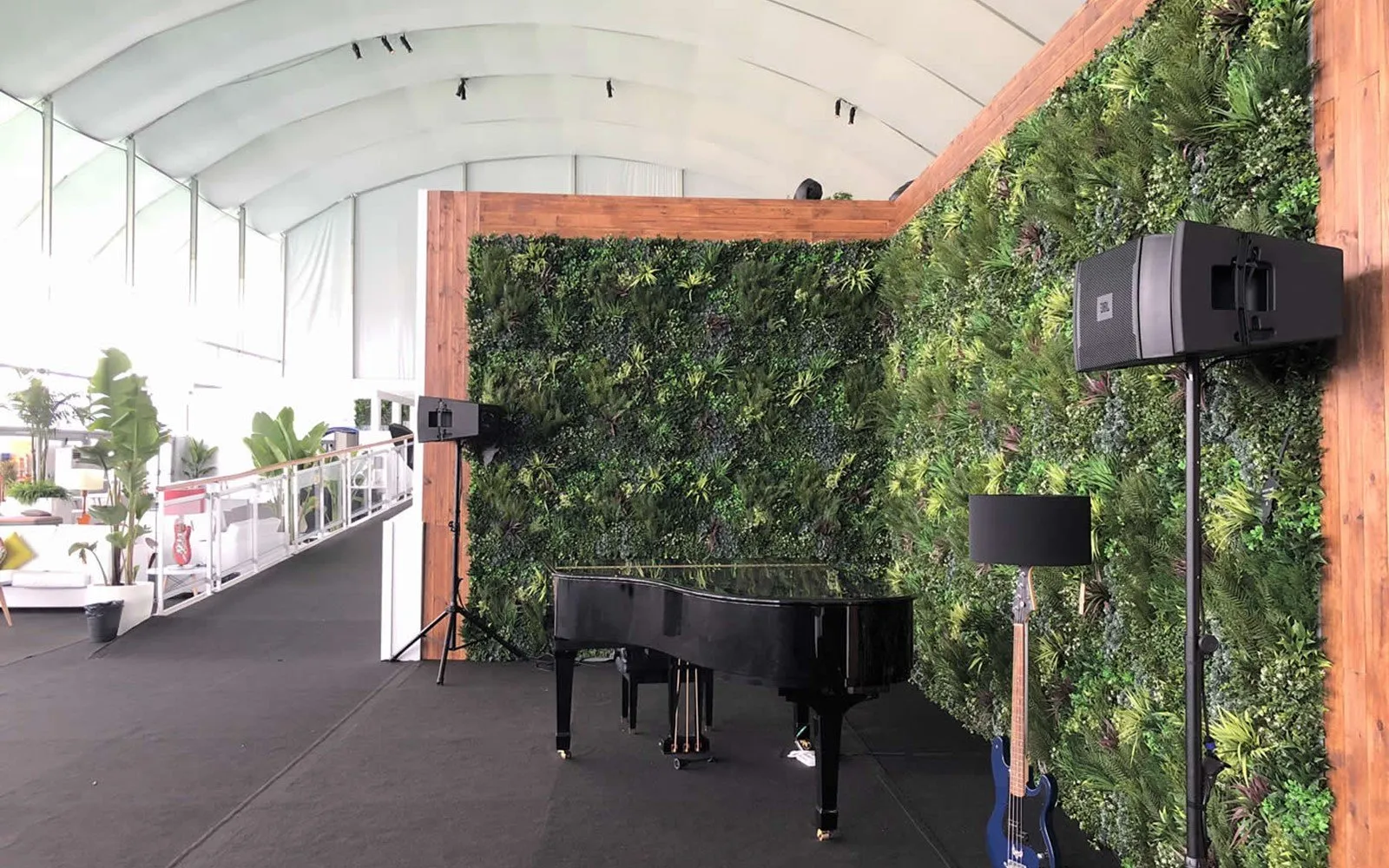 SOUND IMPROVEMENT
Vistafolia Panels are great at reducing background noise as they have sound-absorbing properties — no matter if the sound is coming from outside, or if you're the one who's making it.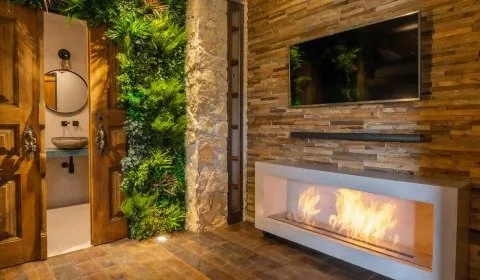 HEALTH & WELL BEING
Indoor greenery is on the rise due to the intrinsic benefits associated with biophilic designs. Even photos of greenery have health benefits!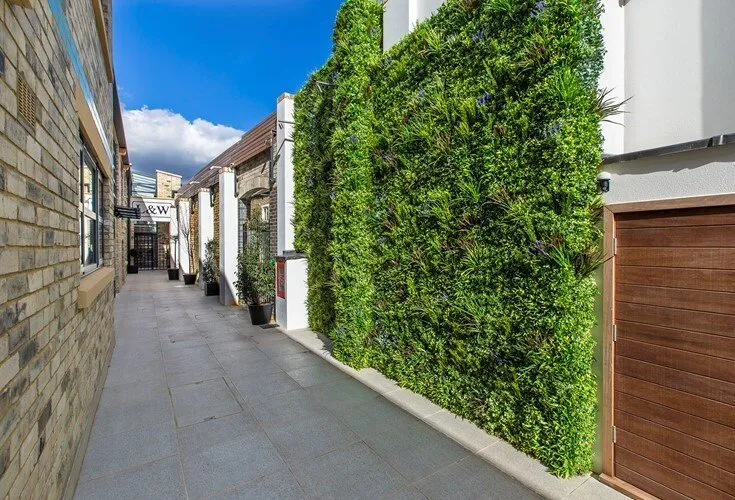 ENERGY EFFICIENCY
No complex irrigation systems or lighting rigs needed. Vistafolia panels are 100% part of the green initiative.
REDUCED MAINTENANCE COSTS
Vistafolia allows you to create a beautiful vertical garden with none of the maintenance required by living plants. No water, no dirt, and no bugs!
California Poolside Green Wall Installation